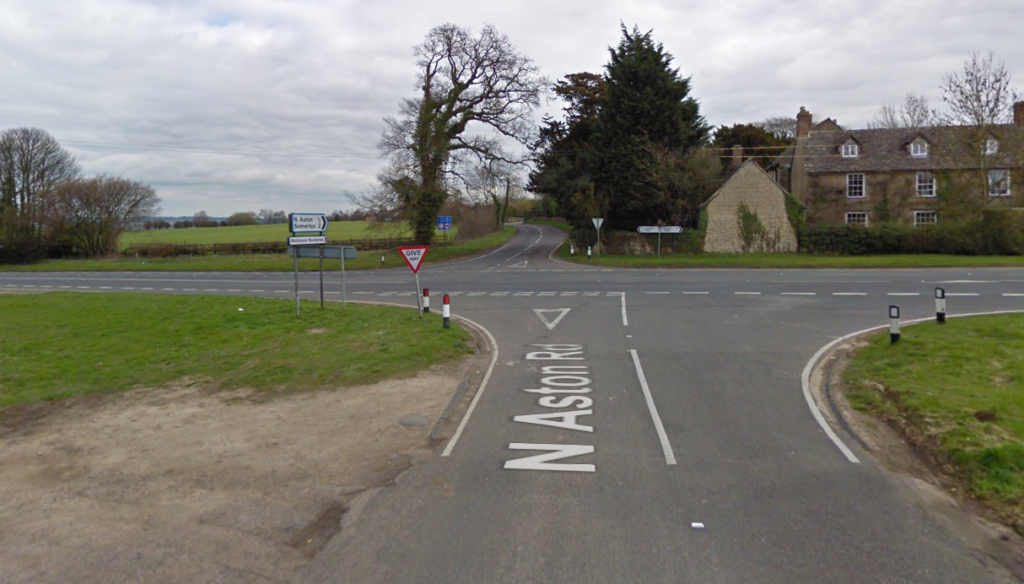 An initiative from the Parish Council (PC) resulted in a visit from the Technical Officer of Oxfordshire Highways. As a result of a walk through the village where issues were discussed, the following actions will be taken
Safety on the A4260 junction
This is a known issue by OCC (and by all drivers in Duns Tew!) but it is on a long list of jobs to be looked at. In the meantime it was agreed that all the signs would be cleaned (done), new arrows painted to make traffic movement clearer (done), an early grass cut in the Spring to keep the area right down the the speed camera clear and regular cuts though the growing season. (wait and see!)
In the long run there is a suggestion that traffic lights may be a solution here but it is a long way down the OCC list. Reducing the speed on the A4260 is regarded as costly and would require political will higher up than PC and police support.
Speeding control in the village and horse riding safety
White village entrance 'gates' to be cleaned, new sign asking for people to drive slowly and PC to purchase horses signs for the three entrance 'gates'. A new horse sign in the Middle Barton Road just before entering village.
Road narrowing signs at the pinch point close to Midsummer Cottage and possibly 'SLOW" painted on the road.
In addition, the possible use of 'Sentinel' camera which takes vehicle registration numbers. These are then passed on to police and letters are sent. On a third 'offence' a police officer will visit the owner of the vehicle and have a chat!
In addition, a letter has been written to our MP, County and District Councillors outlining the dangers present at this junction due to increased traffic. The MP has acknowledged the letter and asks to be kept informed as does our County Councillor.