Let's tackle dog poop once and for all.

Pooper Snooper, a free smartphone application and website aims to build public awareness and in turn increase social pressure on dog fouling, and to identify problem hotspots to allow for better targeted enforcement activities.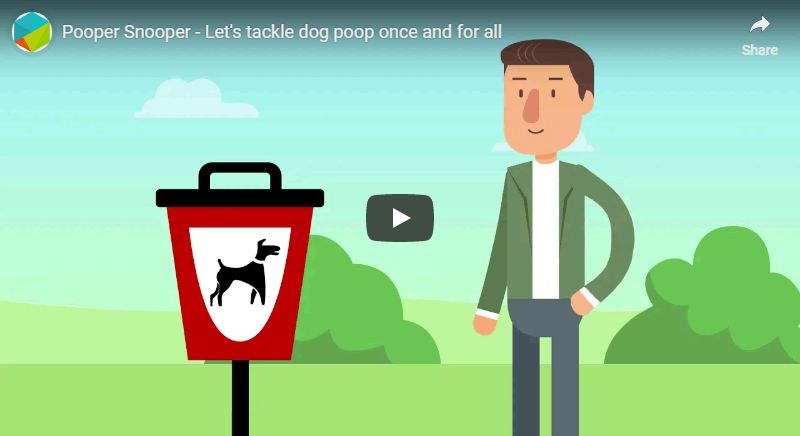 To achieve these aims, the mobile app, enables you to quickly and accurately record the locations of dog fouling on an interactive map, providing an overview of dog fouling hotspots. Any dog fouling incidents that are cleaned up can be marked as resolved, and bin locations can be recorded within the app, with a "find nearest bin" function helping you locate bins in unfamiliar areas. To help raise public awareness you can share your records along with an overview of dog fouling in the local area, on Twitter and Facebook.