Duns Tew has a play area located off Main Street just past Daisy Hill Farm. There is a variety of play equipment for children, a tennis court, basketball hoops and an area of grass with football goalposts.
Redevelopment
The Parish Council has selected Play & Leisure to develop the grass field, beyond the tennis court, with a selection of equipment suitable for older children.
Plan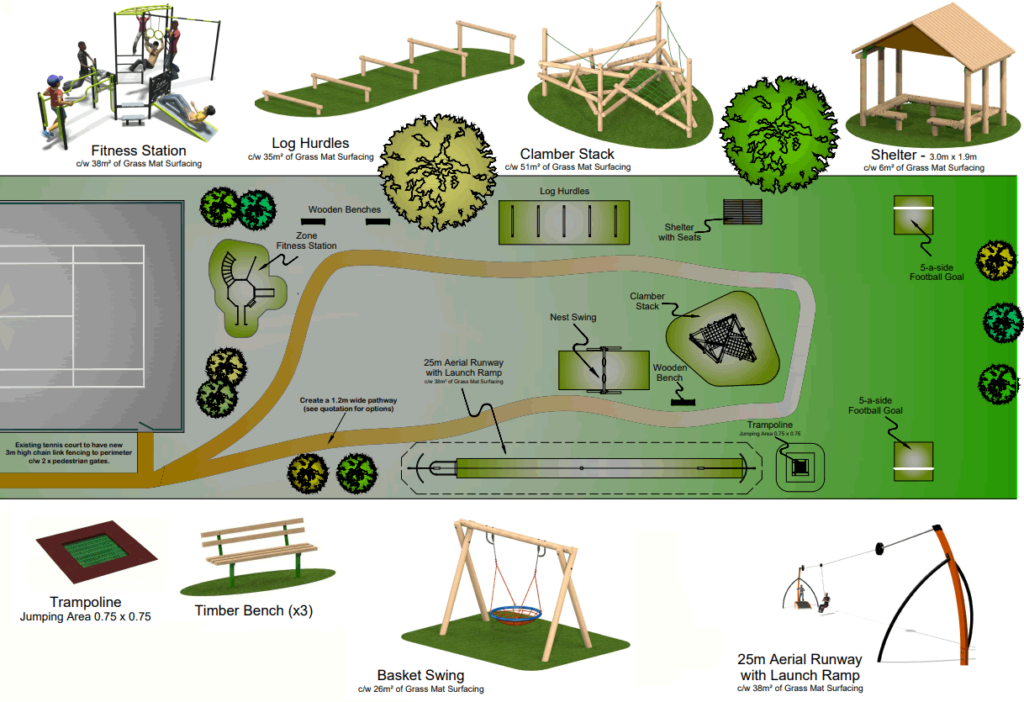 The plan includes fencing around the tennis court (which should make this far more fun to use), a 5-a-side football area, a zip-wire, basket swing, and fitness station.
Funding
Our funding goal is £80,000. This will enable us to complete the redevelopment of the grass field, and fence the tennis court.