Happy Mondays
The Duns Tew baby and toddler group meets at the village hall from 10-11:30am (starting 11th June 2018). Babies and children up to the age of 5 are very welcome with a parent or carer (grown ups will get tea, coffee and cake!). The cost is £2 per family.
Village Hall 100 Club
For an annual subscription of £12 per person/household, the Village Hall Committee hold a monthly draw for all club members with prizes each month of £20, £15, £10 and £5. Apart from the monthly prizes, all the money raised goes towards the upkeep of our village hall, keeping this wonderful facility available to everyone for village activities, and to hire for personal events and celebrations. Winners are announced in the newsletter and here on the village website.
If you would like to join or set up a standing order with your bank or building society for the annual subscription, please contact Kate : Tel 01869 347476, Email: kate@eatonhome.co.uk.
Thank you to everyone who has joined, your contributions to the Village Hall funds are very welcome and with prizes drawn every month, you may be lucky and win a prize.
Women's Institute
On behalf of the Duns Tew WI, we would like to introduce our small and friendly group where visitors are always made very welcome at our meetings. You will discover we are very informal, you can join in activities or not as you decide. What we are definitely NOT is all 'Jam and Jerusalem' so whether or not you can make cakes or whether you are a wiz or not at handicrafts is irrelevant – more than anything else we offer friendship.

Our Meetings are held on the second Tuesday of each month at 19:30 in the Village Hall (unless otherwise stated) so why not come to our next meeting where you can catch up with all the plans for this year and maybe help decide plans for the future?
Committee
Jackie Davies
PRESIDENT
01869 340481
Tracy-Lee Rogers
SECRETARY
01869 347136
Anita Moore
TREASURER
01869 388246
Mary Gregory
Jenny Jackson
Wendy Preece
Ann Sharman
Drama group
We are always looking for new members, especially those who just want to help out.
For more information about the Duns Tew Drama Group visit our website or email us at info@dunstewdramagroup.org.uk
Yoga
Duns Tew Village Hall on Thursdays, 14:15 – 16:00
Gardening club
We meet on the last Thursday of the month for a chat about gardening, over a drink in The White Horse. It is not a formal gardening club, just an opportunity to talk about gardens, plants, seeds, weeds and anything else garden related with like-minded people.
During the summer months of May, June, July and August, we meet in gardens in the village. Please contact Jo Lilley for details of where the next meeting is.
Community Action Group (CAG)
Deddington Ballet School
Classical Ballet Classes for ages 3 years to adults. Examinations in Preparatory, Primary, Grade 1 to 5, Intermediate, Advanced Foundation, Advanced 1, Advanced 2, Diploma and mentoring for Teacher Training. All abilities welcome.
Timetable: http://www.deddingtonballetschool.com/timetable–contact.html
We are a small ballet school, by choice. This enables manageable dance classes and gives individual focus to all students who attend the school.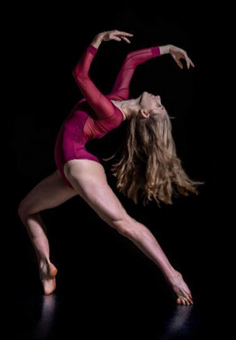 Classes are attended by those who enjoy dance as a hobby and a place to learn new skills, or for those interested in pursuing a professional dance career.
All examinations are QCA recognised qualifications, with vocational qualifications holding UCAS points we are also able to mentor and offer students the opportunity to study a Level 3 & Level 4 Dance Teaching Qualification. Deddington Ballet School holds Public Liability Insurance & a PPL Music Licence. All staff are DBS checked.